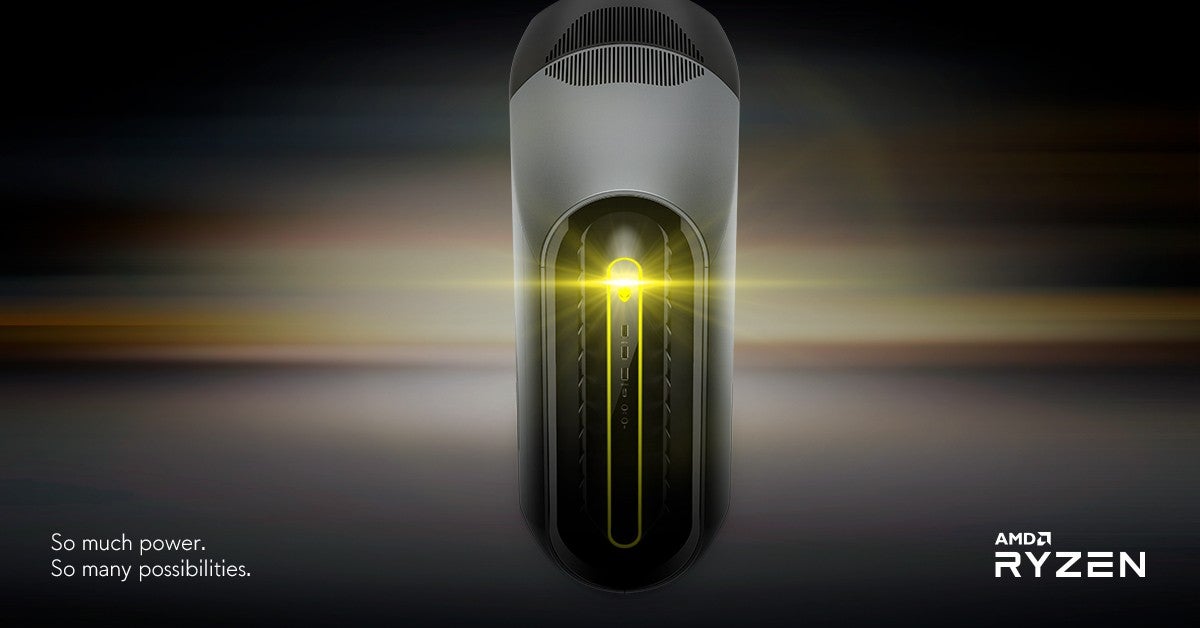 Aurora Ryzen™ Edition
Create. Play. Dominate.
Create the worlds you wish to conquer.
The all-new Alienware Aurora Ryzen™ Edition Desktop features up to 16-core 3rd Gen AMD Ryzen ™ processors giving you the power to both create and conquer new worlds.
Alienware's first PCI-Express 4.0 PC
PCIe 4.0 provides up to 2x total bandwidth versus PCIe 3.0 technology found in most gaming PCs used today.
Become Legend
The Legend ID introduces a new visual identity that represents Alienware in a functional, future-minimal mid-tower desktop complementing the recent laptop and headset launches.
Enhanced Alien FX
Customize your Aurora endlessly with 16.8 million animated lighting effects. Easily manage your FX lighting zones, peripherals, and save new themes by game.
The iconic Alienware lighting continue to cause doubletakes out in the wild. All controlled from the new FX in Command Center.
Find your own battle style
Available in Lunar Light or Dark side of the Moon in an ultra smooth, satin finish.
Choose liquid cooling for peak performance
- Greater heat dissipation than air cooling
- Increased CPU overclocking potential
- Combats thermal throttling and heat spikes associated with air cooling
- Quieter computing experience than air cooling


It's powered by Asetek - the leader in liquid cooling solutions.
Performance-optimized airflow
The new Alienware Aurora, based on the Legend industrial design, drops temperatures by up to 8% at the voltage regulator heatsinks over its predecessor.
Overclocked with HyperX FURY-SE DDR4 Memory
HyperX™ FURY memory modules support automatic overclocking. This means that HyperX engineering preset timings are included onto the memory modules enabling the highest performance possible on your system. Memory runs efficiently at low voltages while equipped with FURY heat spreaders to ensure low temperatures are preserved and performance is not compromised.
Overclock with Confidence
The B550A chipset and the extreme liquid cooling technology makes sure your system stays cool when the action heats up. Maximize framerates with overclocking on CPU, GPU, and memory.
Create without interruption
A PSU swing-arm enables tool-less upgrades and prioritizes airflow. Thoughtfully designed with an easy-access side panel and conveniently placed ports.