'Among Us' Developer Teases New Map For Next Month
Great news for the fans of Among Us!
We've known for a while now that Among Us is getting more new content, as the developers cancelled Among Us 2 so that they can make their primary focus the original game after it burst into popularity not too long ago.

The developer named "Innersloth" posted a new tweet, teasing a new map, and claiming that more details will be available at The Game Awards on December 10th, as they're being nominated for two Awards.
You can take a peek of the upcoming map below.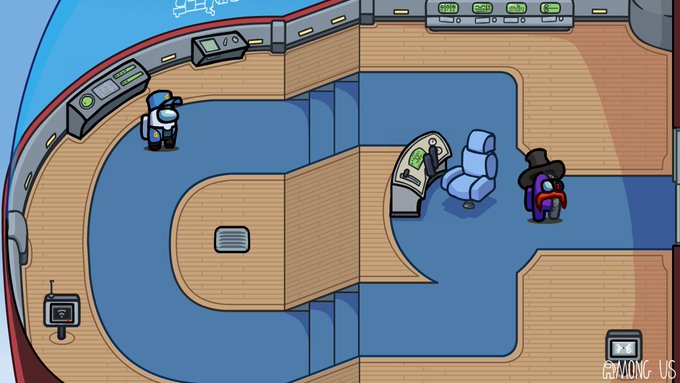 For the latest news about 'Among Us', you can always check their Twitter account. Link provided below:
Among Us
---
---
---
---
---
---
---
---
---
i dont playing in it , watched part of stream about that game , but not impressed , even if you play with friends , it's still not interesting , my opinion. Its more cool to play in cooperative strategy game with friends than play in games with such graphic (and the same tasks) and constantly clap a mouse to complete the same tasks.. on my opinion , it is not interesting.. in strategy games such as Cossacks 3 (made by GSC) you can also often do the same kind of activity , such as building economic to fight , but then when you are fight with real players : maneuvers of armies , study only certain technologies at different times of the peace time : 0pt , 10pt , 15pt , 20pt and 30pt..
---