Underworld Ascendant Exclusive Aurora Ring Key Giveaway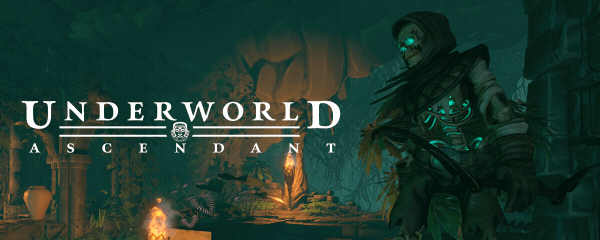 ---
Unlock the Aurora Ring with this Exclusive Key!
Redeem the Alienware exclusive Aurora Ring to increase run speed, mental protection and show off a teal glow effect as you delve into the dangerous, highly interactive dungeon world of Underworld Ascendant! 
Play Underworld Ascendant the first week of release at 15% off and receive in-game bonus items (Offer valid: 11/15/18 – 11/21/18).
Adapt. Evolve. Ascend.
About Underworld Ascendant:
From the creative minds behind the System Shock, Thief and Underworld® series. Enter The Stygian Abyss, a dangerous, highly interactive dungeon world. Mix and match dozens of combat, stealth and magic skills to develop your own unique style of play. Become The Ascendant.
How To Get Your Giveaway
2. Click the "GET KEY" button.
4. Follow the on-screen instructions and insert your key.
5. The Aurora Ring is retrieved through the "Player Stash" in the Midnight Forum (near Aelita) in Marcaul. The Player Stash has a map icon to help you find it. When you open your stash, you get an auxiliary inventory UI and you will see the item sitting in there. You can drag them to your regular inventory and equip them from there.