Crossout Alienware Starter Pack Key Giveaway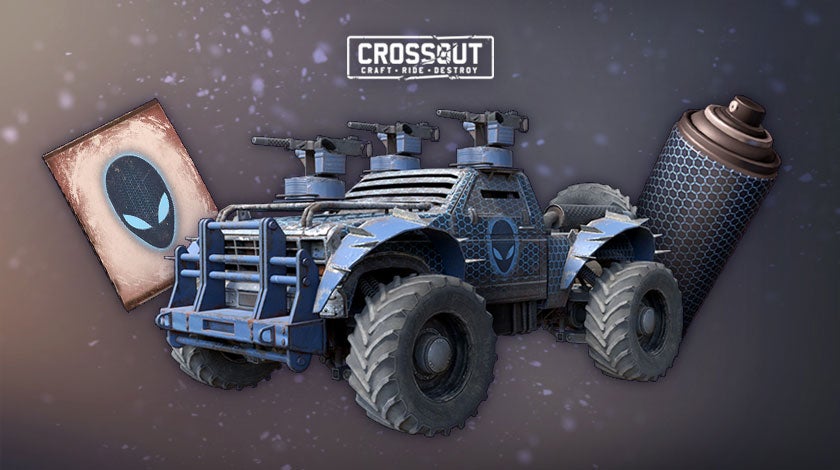 ---
Claim Your Exclusive Alienware Starter Pack!
Your exclusive Alienware Starter Pack will unlock the "Alien" armored vehicle and much more:
Unique armoured vehicle "Alien";
The "Huntsman" cabin;
Three machine guns "LM-54 Chord";
Scanner 3 day
Unique sticker "Alien";
Unique paint can "Blue Honeycomb"
Increases the maximum number of parts used to 25
About Crossout:
Join Crossout, the Free-to-Play post-apocalyptic MMO Action game! Craft your unique battle machines from dozens of interchangeable parts and destroy your enemies in explosive PvP online battles!