Guild Wars 2 Wintersday Festive Hat Key Giveaway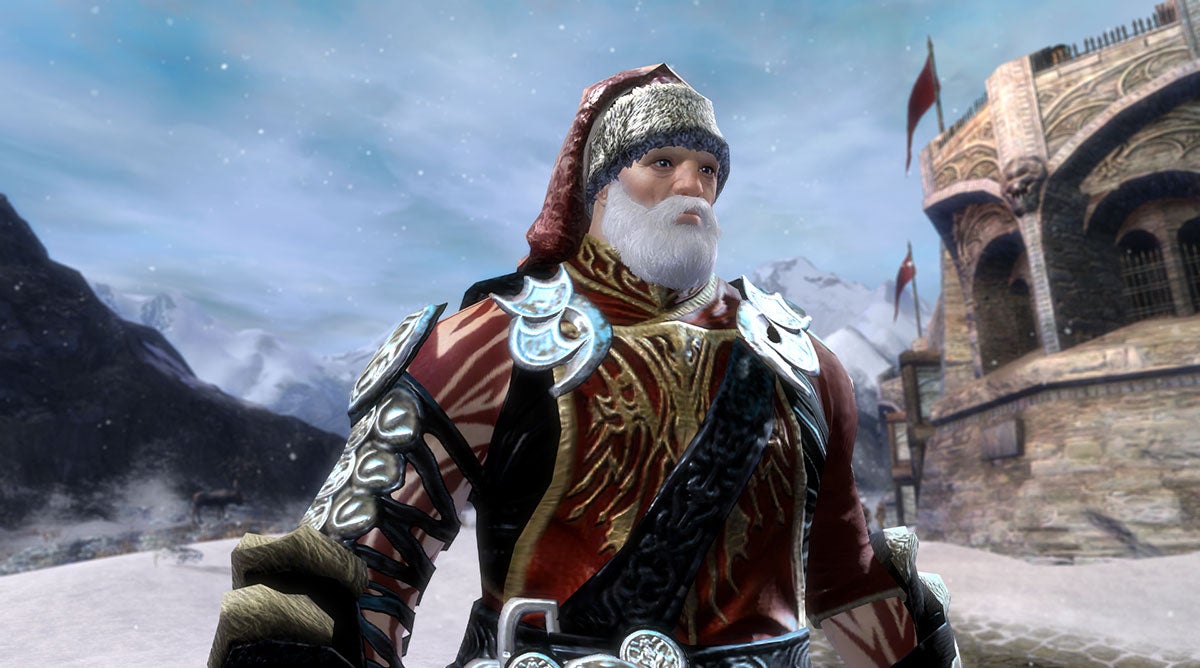 ---
Share the Holiday Cheer in Style!
Slay the holiday season in style with your Winterdays festival hat! This hat can be worn by any character of any race and profession to share their holiday cheer. 
About Guild Wars 2:
Guild Wars 2 is an online role-playing game with fast-paced action combat, a rich and detailed universe of stories, awe-inspiring landscapes to explore, two challenging player vs. player modes—and no subscription fees!
How To Get Your Giveaway
2. Click the "GET KEY" button.
3. Login to the Guild Wars 2 account where you want to unlock the item.
4. Open the Black Lion Trading Company panel. The default hotkey is [O]. You can also click the lion icon in the upper left corner of the game screen.
5. Click the "Redeem Code" link in the upper left corner of the Store homepage.
6. Click the "Redeem Item Code" button.
7. Enter your key code into the field that reads: "Enter your code" and click "Redeem".