Magic: Legends Open Beta Giveaway Pack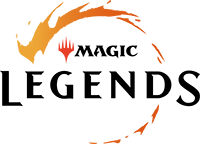 About the game:
Become a Planeswalker in Magic: Legends, an Online Action RPG set in the Magic: The Gathering Multiverse. Ancient forces move in the darkness and it's up to you to walk the planes of the Magic Multiverse, to gather the power needed to fight this evil.
What's included:
Enemy Drop Boost x2
Lurker Creature Skin
How To Get Your Giveaway
2. Click the "GET KEY" button.
4. Click on the gear icon located on the top right of the client.
5. Select "Activate a Product" and enter your code.
6. Log into the game and navigate to the in-game Store menu and select the "Classes and Packs" tab.
7. Locate the Lurker Creature Skin and Enemy Drop Boosts, and "Purchase" it for 0 Zen.