Bloodrayne: Terminal 2 LVL 2+
Today's key: BloodRayne: Terminal Cut 2
BloodRayne is a dhampir, born from the unnatural union of vampire and human. Blessed with the powers of a vampire but cursed with the unquenchable thirst for blood and a weakness to sunlight!
Now is your chance to claim ONE of the classic enhanced versions of BloodRayne: Terminal Cut, or Bloodrayne 2: Terminal Cut before you are locked out! Choose wisely... LVL 2+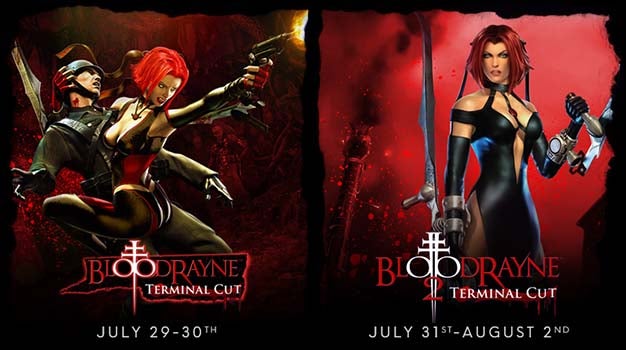 ©2021 Ziggurat Interactive, Inc., all rights reserved. BloodRayne is a registered trademark of Ziggurat Interactive, Inc.
How To Get Your Giveaway
2. Click the "GET KEY" button. BloodRayne: Terminal Cut available July 29th-30th & BloodRayne: Terminal Cut 2 July 31st- August 1st. Only ONE key can be claimed per account.
4. Follow the on-screen instructions and insert your key.