3 Games to Check Out This Halloween
This year has been an incredible year for games, and the horror/spooky genre was no exception. While it might not be for everyone, what better night to embrace the darkness than Halloween? Whether you like gore and monsters, mystery, or something playful that has taken an evil spin, here's a sampling of games released this year that will help you get in the Halloween spirit no matter what kind of playstyle you prefer.

Alan Wake II
It has been 13 years since the first cult classic Alan
Wake game, and it looks like it has been worth the wait. In Remedy's first full-on third-person survival horror, you'll play as Saga Anderson, an FBI agent who was sent to Bright Falls to investigate a series of cult killings along with her partner, Alex Casey. The murders seem to have something to do with the missing Alan Wake, and the player will eventually get the chance to play as both Saga and Alan, who is in a nightmare version of New York City. The two settings tastefully contrast each other and make for an enriching and varied visual experience. The gameplay is challenging yet rewarding, the puzzles are complex, and the graphics are sensational. Although there was a comment floating around from Remedy that the computer specs needed to play the game were very high-end, gamers have reported that the game runs fine on a relatively updated system, and that Remedy was playing it safe by suggesting such lofty requirements.
Although it was originally released in 2008,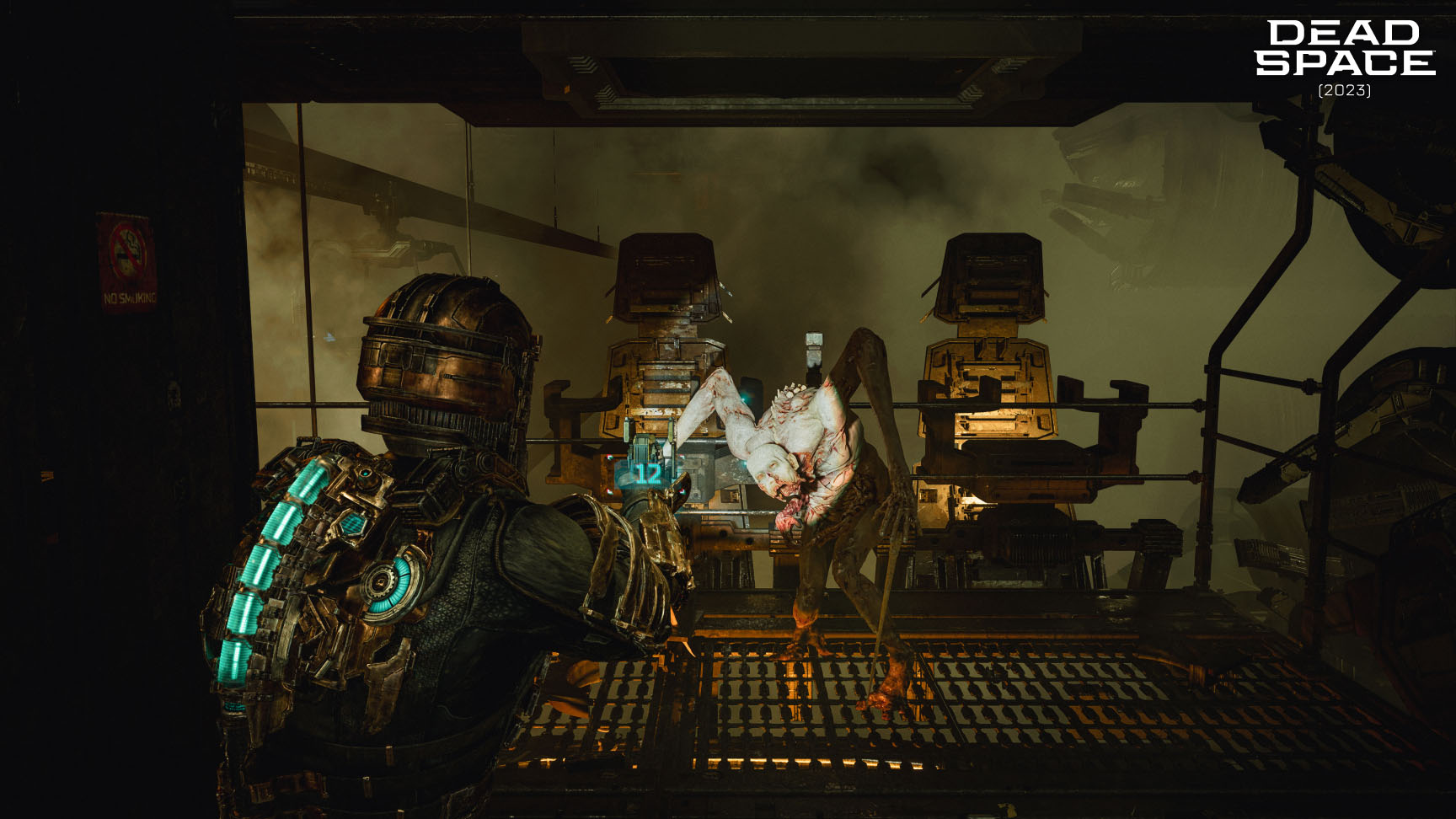 gamers were gifted with an incredible rebuild that did the original justice while making worthwhile updates. This survival horror classic is heavy on gore, violence, and monsters, but that's exactly what makes it incredible. The developer Motive Studio made big improvements to the graphics on the spaceship on which it is set, and has redesigned it to encourage more exploration. Not only will the player need to adjust their weapons and fighting styles for each different monster, but they will also have to pay close attention to the environments by needing to divert power to certain rooms and utilizing the items around them in combat. The story is enriched by additional details including holologs, audio, and text files that help a player better understand the plot. All and all, it was a worthy remake that both old and new fans of the game have enjoyed. 

                                                       My Friendly Neighborhood
From the publishers that brought us the jump-scare diamond in the rough, The Mortuary Assistant, comes a new indie that has been unofficially described as "Resident Evil meets the Muppets." You'll play as Gordon, a repairman sent to the set of "The Friendly Neighborhood" a Saturday morning puppet show that is usually not this violent. You'll need to fend off brightly colored puppets as you solve puzzles on the show's set and the inner workings of the building. The bright colors and cartoony art style make for a less bloody horror experience and make it a great option if you're sensitive to gore. The weapons are quirky and ammo is sparse, meaning you'll have to get creative and be smart about gameplay. The plot is grim and compelling, set in an alternate universe where war and corporate consolidation have splintered the community. Overall, the game is an impressive indie offering for the genre. 
Which one would you pick? Let me know!