Gearbox announces Co-Op for Borderlands 3 with new Trailer and talks about Crossplay
Since the first part, up to four players can join in the adventures on Pandora, fighting hordes of enemies and hunting for the best loot. That will not change in the coming Borderlands 3 either. To emphasize and celebrate this aspect of the game once again, the developers of Gearbox Software and publisher 2K Games have released a new trailer.
⇧​(*Click me*)

The video shows the four new exterminators Zane, Amara, Moze and Fl4k. To the sounds of "So Happy Together" by the rock band The Turtles, the four heroes perform an action-packed dance in which explosions and hail of bullets are of course not too short.
Yesterday a strange Twitter-Anouncement raised hopes of fans, that Borderlands 3 would support Crossplay::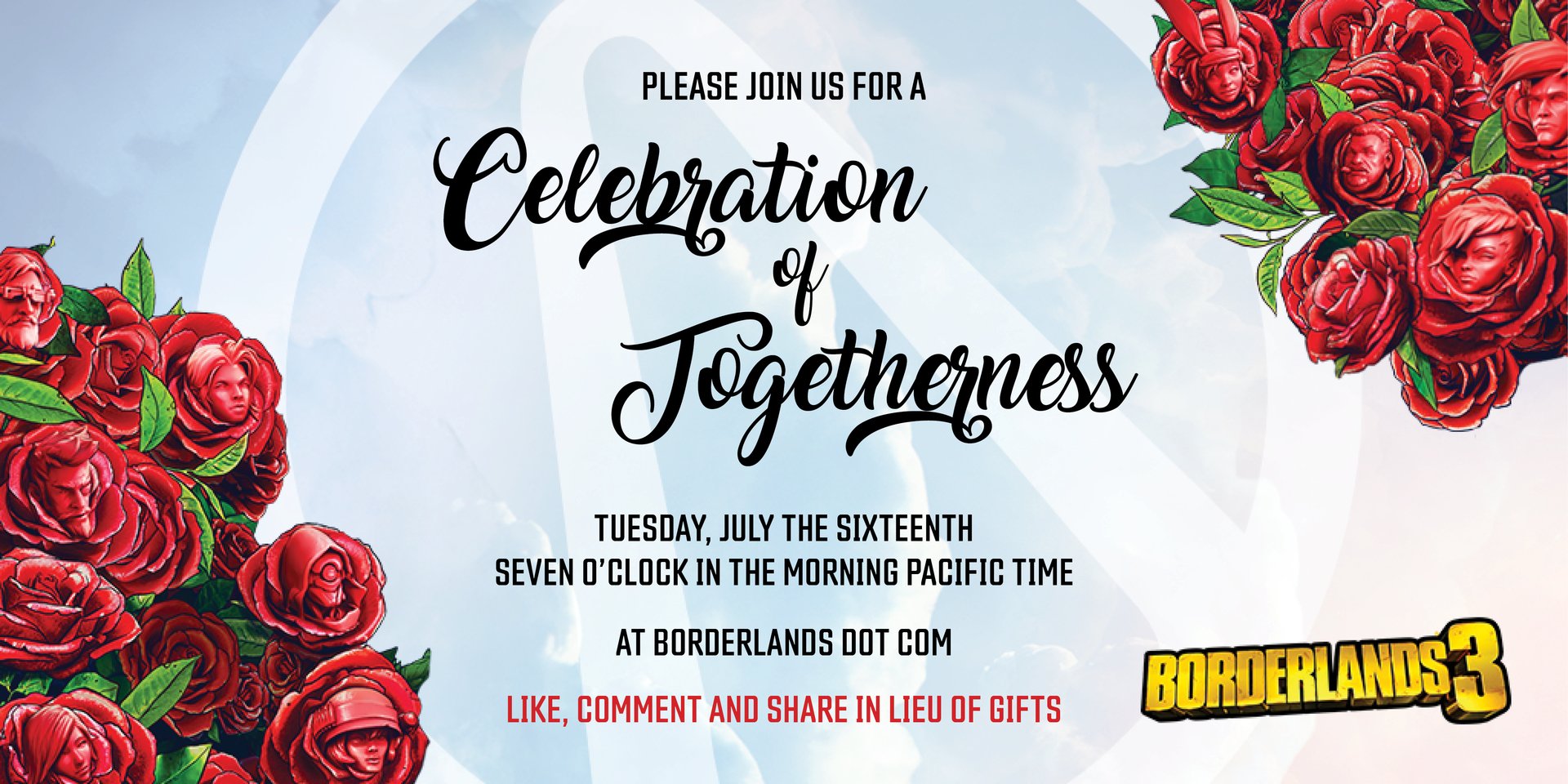 This sounded so much Crossplay-like, that later Gearbox' Manager Randy Pitchford had to make things clear via his Twitter Account:
Some folks may be speculating that this thing tomorrow may be about cross play. Tomorrow's thing is awesome, but *not* about cross-play. But, Good News: We are committed to supporting cross-play for Borderlands 3 with our partners as soon as practicable after launch. #talklater
He made clear however: Instead, Gearbox is working hard to integrate the feature as soon as possible after launch for multiple platforms.
But do not worry Singleplayers, as with its predecessors, Borderlands 3 will of course be playable solo again - and completely offline. The loot shooter will be released on September 13, 2019 for PC, PS4 and Xbox One.
i wouldnt buy borderlands 3 if it didnt have co-op, one reason i didnt like the new doom no co-op
---
sakebreath said:

i wouldnt buy borderlands 3 if it didnt have co-op, one reason i didnt like the new doom no co-op
Lol I am more the SP-guy. There are games that are ment to be MP or Co Op imo, but I dont want to play EVERY game co op, ya know?
btw: Did you guys delte the button in the editor to insert youtube links? I couldnt find it... Is there another way to implant  them?
---
Doom has always been a single-player game --- Anyways, READY TO RIP AND SALT SOME WOUNDS!!!!
---
---
---
---
---
---
---
---